It's her favorite dress.
She loves the little rose and the "scriggly skirt" as she calls it.
Every time it gets dirty she asks me to wash it quick so she can put it right back on.
Her attachment to a pretty dress is no surprise.
She is a girl, after all!
The big shock to me is that...
it's not pink!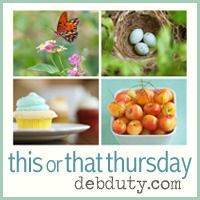 Happy Thursday, y'all!